E Co. Ltd – GCF Insight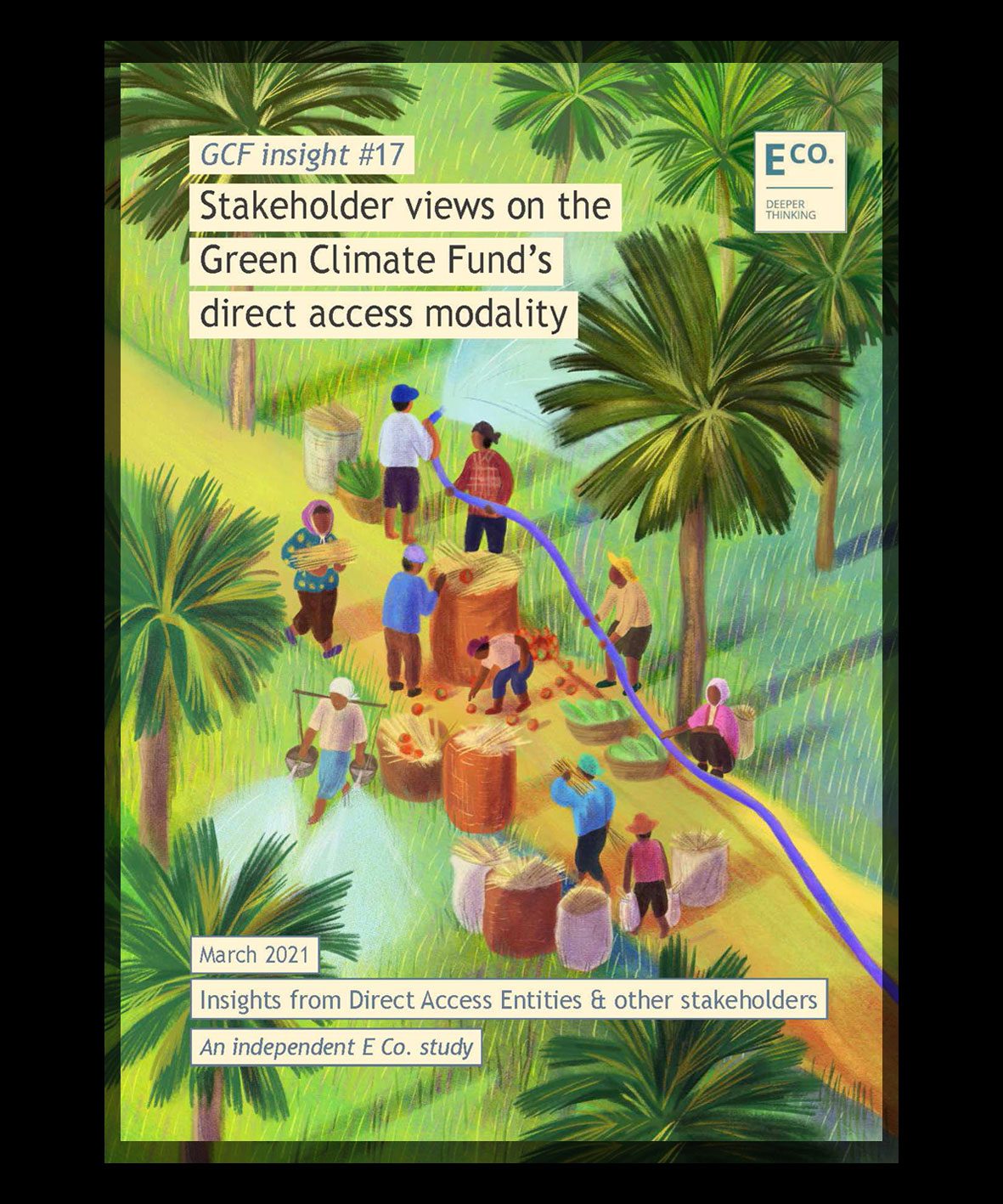 Cover Illustration for E Co. GCF Insight #17.

March 11, 2021
The Green Climate Fund is a fund established within the framework of the UNFCCC to assist developing countries in adaptation and mitigation practices to counter climate change.

This report seeks to investigate GCF's progress in increasing direct access to promote country ownership. It includes a survey and interviews with stakeholders on their views of the GCF's direct access modality, to suggest the approaches to improve the effectiveness.

Link ︎︎︎
Cover Illustration for E Co. GCF Insight #18.

June 25, 2021
The report discusses the common topics that project developers receive comments on their Green Climate Fund proposal. It talks about the difficulties in addressing GCF comments due to the multiple rounds of repetitive feedbacks and long project approval timelines.



Link ︎︎︎

/ 2021